Avantages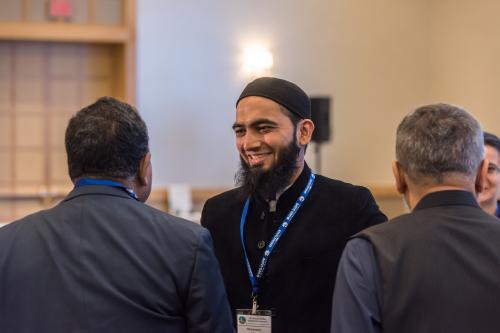 En plus de la plupart des avantages des membres ordinaires de la SCG (http://www.cgs.ca/benefits.php?lang=fr), la SCG offre les avantages suivants aux membres étudiants:
Cotisations basses
Frais d'inscription réduits à la conférence annuelle
Participation à différents concours de la SCG pour les étudiants et chance de remporter différents prix de la SCG réservés aux étudiants
Occasion de rencontrer d'autres étudiants, ainsi que des professionnels jeunes et d'expérience et d'interagir avec ceux-ci, et d'échanger des expériences, des connaissances et des idées sur des sujets géotechniques
Occasions de rencontrer des employeurs potentiels par le biais des différentes activités proposées par la SCG et ses 20 sections au Canada
Pour promouvoir la participation des étudiants dans la Société, le Comité sur l'éducation de la SCG gère différentes activités axées sur les membres étudiants : les concours de la SCG pour les étudiants, la Bourse pour études supérieures Michael Bozozuk de la Fondation canadienne de géotechnique et GEOpardy. Le Comité sur l'éducation accueille toujours favorablement des idées sur tous les aspects de la participation des étudiants dans la Société et la formation continue des membres de la SCG.
Tous les trois ans depuis 2004, la conférence canadienne des jeunes géotechniciens et géoscientifiques a lieu sous les auspices de la SCG. Cette conférence concerne les étudiants et les jeunes praticiens et fait la promotion du réseautage dans un environnement détendu et motivant.
Click here for proceedings of the 5th cYGEGC conference. Every three years since 2004, the CGS Canadian Young Geotechnical Engineers and Geoscientists Conference is held under the CGS hospice. The conference involves students and young practitioners and promotes networking in a relaxed and motivational environment.